Go Green Drains Official Product Launch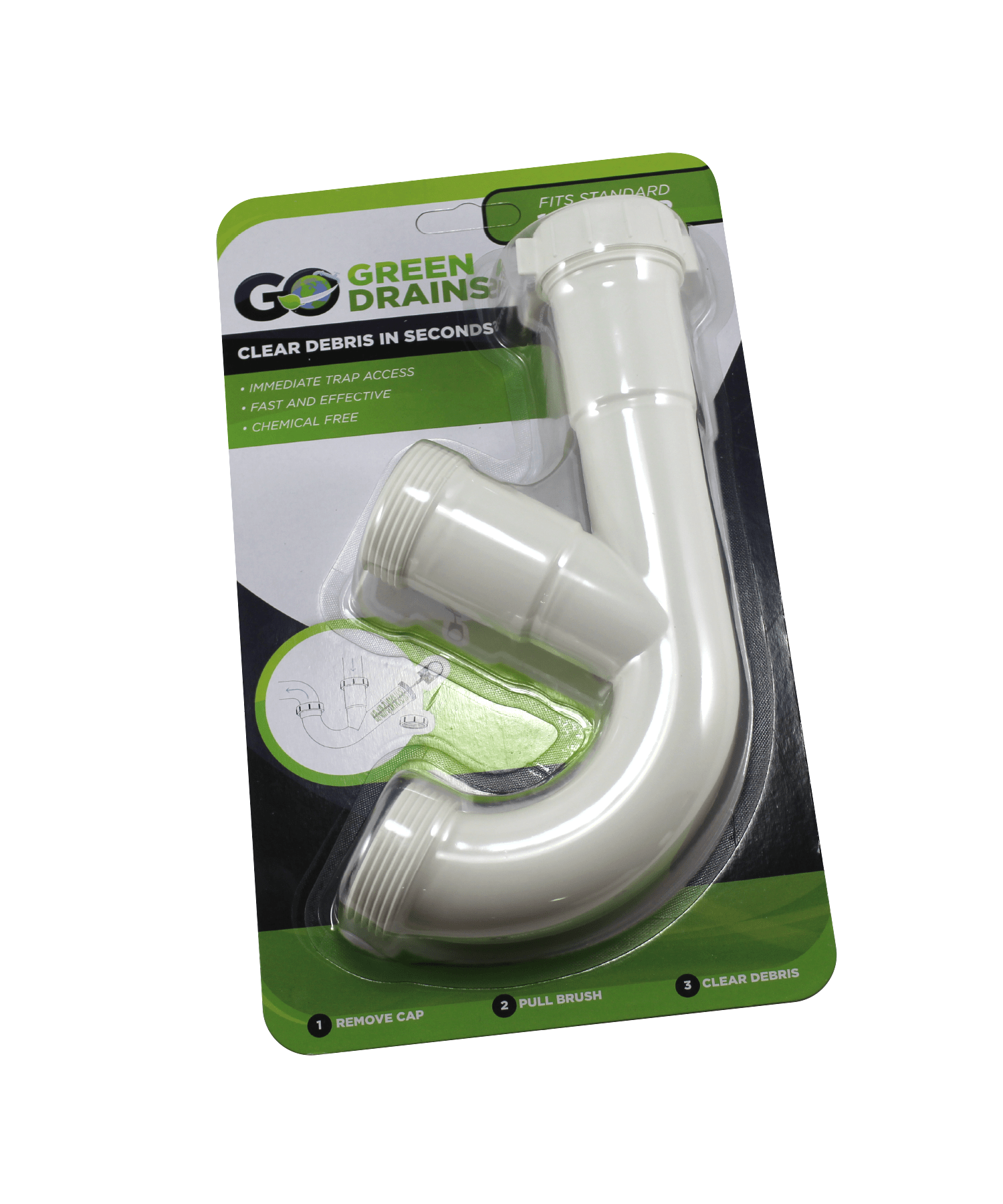 Dealing with tough clogs, lost jewelry and astronomical plumbing bills are all a part of
maintaining plumbing systems. Chemical removers claim to remove large amounts of
hair but in addition to being detrimental to the environment, these chemicals are
often expensive and may not work effectively. While calling a plumber may be
necessary for other problems, the resulting bills can be excessive. With the official
product launch on June 22nd, Go Green Drains will eliminate these problems and
many more, clearing drains everywhere.
The Go Green Drain system is an easy access P-Trap, designed to work with existing
plumbing under bathroom sinks. The integrated brush component is a piece of simple
brilliance that guarantees the removal of any clog without dismantling the entire pipe
assembly. The brush prevents small objects from moving further into the plumbing
system, holding them stationary for easy removal. Simply unscrew the cap and
remove the brush to dislodge clogs and retrieve small objects!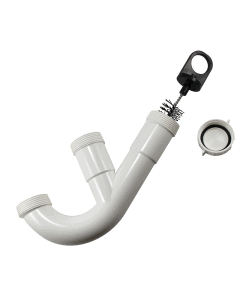 While Go Green Drains may introduce multiple pipe sizes in the future, they currently
fit directly onto 1-¼ inch pipes. Go Green Drains may work with other size drains
with a converter kit. Go Green Drains are sure to be a household plumbing necessity,
with the inclusion of the following benefits:
● Remove clogs easily
● Maintain a cleaner water system
● Remove small and valuable objects
● Avoid costly plumbing bills
● Simple installation and removal
In partnership with Idea Buyer LLC., Go Green Drains will be available for purchase on
Friday, June 22nd. Expected to sell out rapidly, they will be available for purchase on
Amazon . Exclusive updates and sneak peeks will be available
on the official Go Green Drains Instagram account.
https://www.amazon.com/dp/B07DKQDP7S
https://ideabuyer.myshopify.com/products/go-green-drains
---
Recommended Articles