Detailed Play Systems Catalog Information Page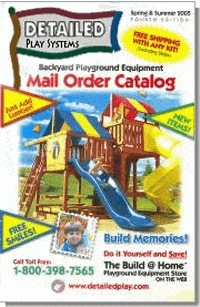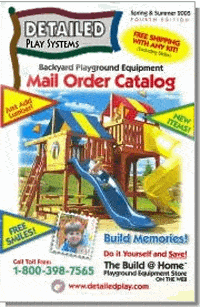 Detailed Play Systems offers a complete line of residential playground products designed to help parents build the ultimate backyard playground for their children! You just supply the lumber – they have everything else.
-Building Your Own Wood Swingsets
Detailed Play Systems has taken the mystery out of building children's playground products. Detailed Play System kits include detailed swingset plans, a lumber list you can take to the hardware store, and all the hardware, connectors, and accessories you need to complete the job. You just add the wood, spread the playground mulch, then stand back and watch your children's delight with their brand new swingsets!
---
Recommended Articles