Belco awarded $500,000 CERB grant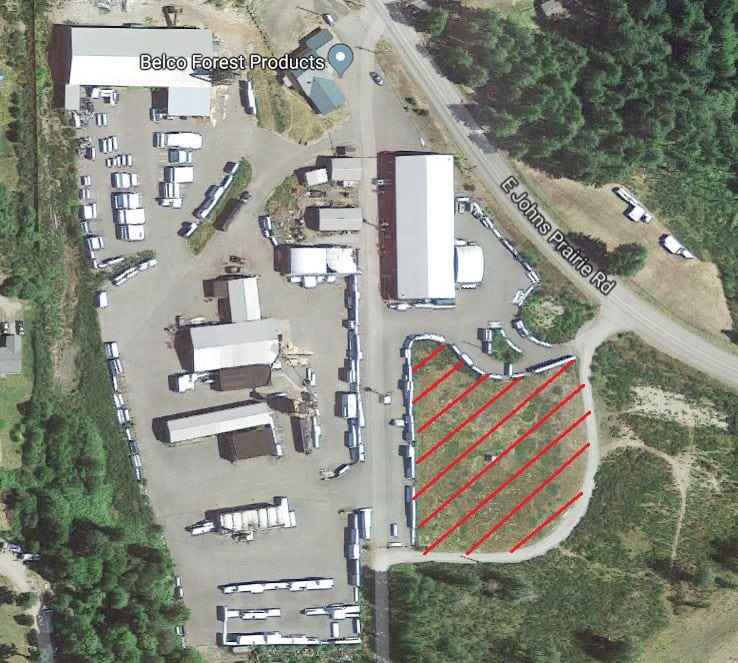 Partnership with Port of Shelton will aid expansion into new markets
SHELTON, WA –  Belco Forest Products announced that it is the recipient of a Community Economic Revitalization Board (CERB) grant through a Committed Partnership with the Port of Shelton. This funding, along with $750,000 in private financing will include the construction of a 30,000 square foot warehouse building, site preparation, major electrical improvements and a fire sprinkler system.
The company expects to add an estimated 38 permanent jobs over the next five years. The need for dry storage and additional manufacturing space is a prerequisite for any long-term growth at Belco according to president Bill Staley.
"We have lately been on a roll," said Staley. "This is a large-scale project that will add quality diversification to our business that makes use of an underutilized asset in our two dry kilns."
Belco recently signed a custom milling and drying agreement with a NW lumber company to produce lamstock used in glue-laminated engineered wood products.
"Belco Forest Products has been a part of the Mason County community for many years," said Wendy Smith, Port of Shelton Executive Director. "This partnership with a second-generation manufacturing company is a reflection of the Port's mission allowing us to stimulate and encourage job creation for our community."
Belco Forest Products, in its 40th year of operation, manufactures ArmorCoat XT Treated Trim, XT Post and Beams for structural applications and XT Plank, decorative cladding for walls and ceilings. They currently have 30 employees operating three mills on a 16-acre site in the John's Prairie Industrial Park in Shelton.
CERB focuses on creating private sector jobs in partnership with local governments by financing infrastructure improvements which encourage new business development and expansion.
###
Ed. Note: aerial site map with proposed space here: http://belcofp.com/wp-content/uploads/2018/05/aerial-map.jpg
About Belco Forest Products
Belco operates a manufacturing facility in Shelton, Washington producing a variety of exterior wood products including the best-selling ArmorCoat XT, a line of preservative-treated products for residential and commercial applications. All Belco products are available through leading distributors nationwide.
---
Recommended Articles