2012 Holiday Gift Ideas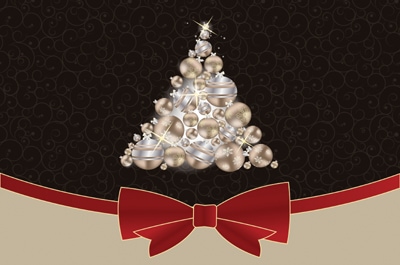 It's that time again—the holidays. As matter of fact, "that time" seems to arrive earlier every year and if retail stores were to have their way we would all be Christmas shopping in July. So it's never too early to consider gift ideas for your favorite home-improvement enthusiast. The EHT staff has compiled some suggestions of new tools and gadgets—some big, some small—to brighten the faces of your favorite DIY'er this year. Take a look, make your list, and have a great holiday season.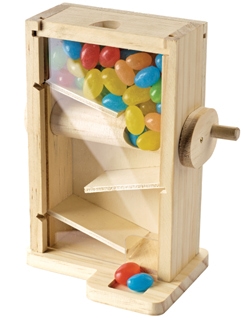 Rockler Toy Hobby Kits
Rockler Woodworking and Hardware has a new line of Toy Hobby Kits. The four kits include a Candy Maze, Soccer Game, Basketball Game and Bird Feeder. They are designed to be simple enough for children to build with supervision from a parent or other adult. The kits are recommended for children ages 4 and up. Each Toy Hobby Kit contains all of the building materials and hardware necessary to complete the project as well as sandpaper for finishing and an illustrated instruction booklet. The final result of each kit is a functional structure that allows children to finish or paint the completed project with their own creativity. Visit www.rockler.com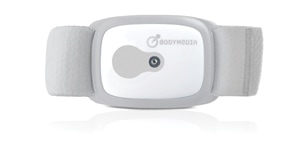 Sleeker BodyMedia FIT CORE Armband
The BodyMedia FIT CORE Armband is a compact device that captures more than 5000 data points per minute using four sophisticated sensors, tracking everything from calories burned and steps taken to levels of physical activity. According to the manufacturer, the new CORE Armband provides the most accurate calorie burn data in the market. It stays charged for four to six days so it's ready to go throughout the week. The armband acts as a compact companion that provides users with personalized data to create a unique fitness plan and reach nutritional goals. Complementing its arrival, the online component of the BodyMedia system, Activity Manager, allows users to set individualized activity goals, log daily food intake, and track sleep efficiency with the click of a button. Visit www.bodymedia.com.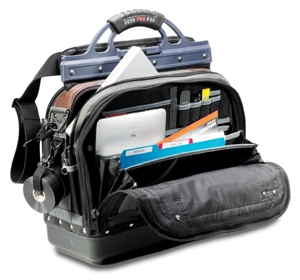 Veto Pro Pac
The Veto Pro Pac Model LT is a rugged laptop mobile business tech bag designed to organize and store a laptop and other business accessories in rugged environments like the jobsite. Its rugged construction will protect sensitive computing and testing equipment and keep other business essentials and small tools organized and within easy reach. The bag's base and body fabric are waterproof, and it features 32 vertical pockets, 6 flat zippered pockets, two neoprene pockets, 9 D-rings, an electrical tape loop and a stain-less steel tape-measure clip. The bag is also available in a larger size, the Model XLT. Visit www.vetopropac.com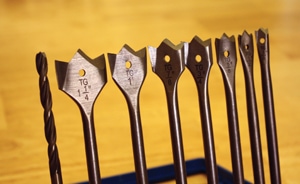 Kik Spade Bits
When it comes to spade bits, the Kik Pro Series bit lineup from TG Tools offers an advantage that—to our knowledge—no other spade bit can claim. It is the unique ability to drill holes at a curve, changing direction easily during the drilling process. The Kik bits eliminate the spur commonly found on similar bits, which allows the Kiks to alter the drilling trajectory for curved holes. This ability makes many tricky tasks easier for plumbing and electrical installations. Furthermore, since the bit keeps spinning at varying angles, it never binds and stalls in the hole, which is a common problem with spurred spade bits. Engineered with 30 percent more cutting surface, the Kik bits also result in longer life than standard competitors and rank among the fastest drilling spades on the market. Visit www.mytgtools.com.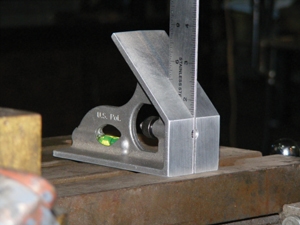 LaSquare
The combination square has been a toolbox for decades, but LaGesse Products has redesigned the concept with a 2-in. wide base that can be used on odd shaped materials such as round or square tubing, handrails, pipe, crown molding, cement blocks, wooden posts and many other materials. Made entirely in the U.S.A., the new LaSquare's patented design makes jobs easier, reduces work time and eliminates the need for extra tools. The extra-wide precision aluminum base adds stability and offers true line accuracy on multiple contact points. Armed with a built-in level and a stainless steel blade that is fully hardened and tempered, the LaSquare features a stain chrome finish with precisely etched graduation marks in standard measurements. Visit www.lagesseproducts.com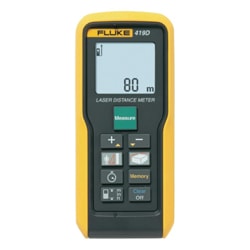 Fluke 419D Laser Distance Meter
Fluke offers three professional-grade laser distance meters: models, 414D, 419D and 424D. The EHT staff tested the 419D, which boasts a point-and-click measuring reach up to 260 feet (80m) with accuracy of +/- 1mm. It saves time and reduces errors with enhanced features like a 3-line backlit display, plus storage for 20 complete displays. When in tripod mode the mountable laser provides easy targeting for stable, long-distance measurements. The 419D also performs quick calculations of area (square feet/meters) and volume, and includes an easy-to-use addition and subtraction function. Plus, the carrying pouch secures to a tool belt. Visit www.fluke.com.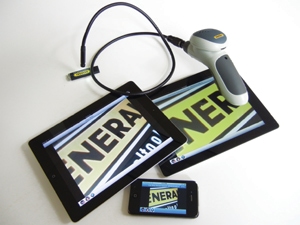 iBorescope
The new Wi-Fi equipped iBorescope DCiS1 is the first and only video inspection system of its kind available in North America. With its Wi-Fi hotspot capability combined with the free iBorescope App, users can instantaneously transfer high-quality still images and video to an iPhone or iPad. The iBorescope's 0.39-in. diameter, 35-in. long flexible-obedient camera-tipped probe produces high-definition VGA resolution (640 x 480 pixel). The camera has a depth of field of 1/2 in. to 12 in. and a 54-deg. field of view. A thumbwheel on the pistol grip makes it easy to adjust the brightness of the two white LEDs at the probe tip. By omitting the on-camera monitor, General can limit the retail price to $299 as an affordable way to visually inspect inaccessible or hazardous areas—behind walls, inside pipes and machinery, under the hood and much more. Visit www.generaltools.com.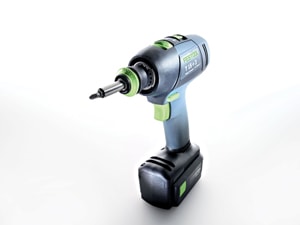 Festool TI 15 Hybrid Impact/Drill Driver
Building on a long history of brushless motor technology, the new Festool TI 15 combines the benefits of a powerful, long-running impact driver with the capability of a standard drill-driver. Effortlessly drive an 8-in. lag bolt into solid wood and then easily switch over to drive a screw into a tricky corner, or even the most delicate workpiece. Amplified by the full range of Festool FastFix chucks, the TI 15 delivers the potential of more than 7 different tools in one unit, helping you to work more efficiently while eliminating the expense of needless tools. The TI 15 can go from impact mode to high-speed drill, to right-angle drill, then back again in seconds. Visit www.festool.com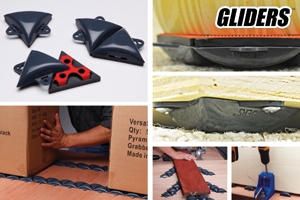 Gliders
New from the makers of Painter's Pyramid, K&M Gliders reduce the effort required to move heavy items. A great addition to any workshop or creative studio, Gliders reduce friction to help you move heavy projects or products more easily, saving time, effort and strain on your back. Mounted to a work surface they create a slick area for moving heavy or bulky items. They can also be mounted underneath frequently moved items and used like typical furniture sliders. Gliders can even be used to create a temporary 'conveyor belt' or extended project chute for sliding longer and larger pieces onto a waiting tool. When combined with the non-slip, custom-fit K&M Grabbers, the Gliders can be temporarily secured to move furniture, heavy work tables or even work equipment. Visit www.getgliders.com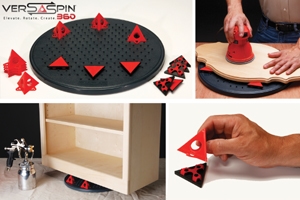 VersaSpin 360
Available in 11- and 16-in. sizes, the VersaSpin 360 is a unique and versatile project support system that allows you to securely elevate and effortlessly rotate your projects. It provides both secure, non-slip support, as well as low-touch, non-stick support. This combination of functions enables woodworkers, crafters, DIY'ers and artists to improve results while saving time and effort across a variety of projects. It's an ideal accessory for sanding, routing, acrylic, oil and watercolor painting, ceramics, framing, airbrushing, spray painting, cake decorating, fabric and glass painting, sign making and more. Capable of supporting oversized projects that weigh up to 200 pounds, the 16-in. version can be expanded with custom surfaces to accommodate even larger items. Visit www.veraspin360.com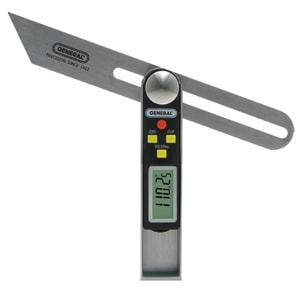 General Digital Sliding T-Bevel
The new Digital Sliding T-Bevel (828) from General Tools & Instruments takes the guesswork out of angle measurement and duplication, and eliminates the problems associated with interpreting analog readings and transferring manual measurements. The innovative Digital Sliding T-Bevel is the first and only digital T-bevel on the market. It's perfect for measuring, storing and transferring inside and outside angles for fine carpentry, cabinet building, tile installation and more. It operates as both a digital T-bevel and a protractor, offering easy-to-read angle measurements via a large LCD and integrates an 8-in. stainless steel blade with a steel locking knob. The Digital T-Bevel features a resolution of +/-0.05 deg. and can measure angles ranging from zero to 360 deg. in any plane to an accuracy of +/-0.3 degrees. Visit www.generaltools.com.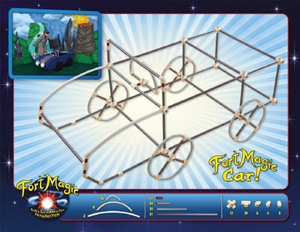 Fort Magic Kits
Fort Magic is a new 3-D life-size fort-building construction kit for kids 5 to 10 years old. Fort Magic draws kids away from electronic screens with an activity that has them making things, encouraging imagination as well as the discipline to plan and complete a project from start to finish. The "forts" can easily be built in the shape of teepees, tunnels, pirate ships, submarines, castles, cars and planes—and easily cleaned-up. The kits provide a great way for parents to educate and collaborate with their kid. Each Fort Magic kit includes 142 straight and curved building sticks in seven different sizes, including 77 Connector Pieces and 130 Fabric and Accessory Clips (plus a Bonus Pack with 34 additional pieces, including 10 additional 6-way connectors and two 24-in. sticks). Visit www.fortmagic.com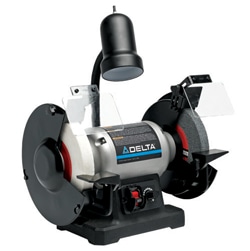 Delta Bench Grinders
Delta Power Equipment Corporation's two new bench grinders, an 8-in. Model 23-199 and a 6-in. Model 23-198, make quick work of all grinding, sharpening, polishing and buffing operations. Both Delta bench grinders feature a patented new tool-less, quick-change nut and tool-less wheel cover that make changing wheels fast and easy. They also feature variable speeds with an upfront speed dial allowing for easy control of speeds from 2,000 to 3,400 RPM, which offers an excellent level of control no matter what material the user is working with. Both models feature a cast iron base for durability and reduced vibration and come with four rubber feet to help prevent movement. The full-size clear safety shields have thumb screws for easy adjustment. Visit www.DeltaMachinery.com.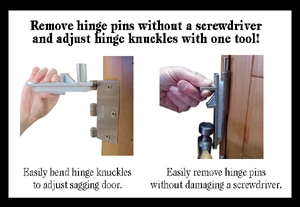 Knuckle Bender
For DIY'ers and handymen who hang a lot of doors, Fast Cap offers a helping hand. The Knuckle Bender is a 3-in-1 tool that allows you to easily bend hinge knuckles for door adjustment, remove hinge pins without using a screwdriver and align the door hinge for pin installation. The tool eliminates struggling with a screwdriver to tap the hinge pin out of a door hinge. It also works much better than a hammer for straightening misaligned hinge  knuckles when fixing a sagging door. Visit Woodworker's Hardware at www.wwhardware.com.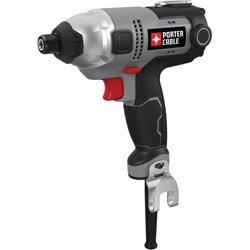 Porter-Cable 4.3-amp Impact Driver
The new 1/4-in. Porter-Cable PCE201 is ideal for deck builders, steel roofing installers and other tradesmen who complete numerous fastening applications. The PCE201 provides the same performance as cordless impact drivers but with the reliability of corded power that requires no recharging time. The PCE201 features a 4.3-amp motor that delivers 3,500 BPM (beats per minute) and 1,450 in.-lbs. of max torque. The metal gear housing helps dissipate heat buildup caused by the impacting mechanism for durability during heavy-duty applications. The PCE201 is compact enough to fit in small spaces and is equipped with a variable speed trigger and reversing mechanism, providing up to 2,900 RPM for excellent control and fast application speed. Visit www.portercable.com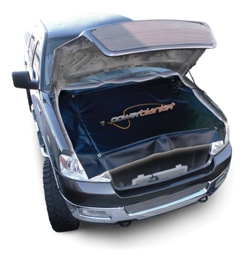 Powerblanket's Extra-Hot Heating Blankets
Powerblanket EH blankets provide added levels of heat for rapid thawing capability and superior equipment and machinery protection for construction pros, masons, DIY'ers and more. Featuring patented GreenHeat Technology, the EH blankets create an energy-efficient barrier of insulated heat for effective temperature control and freeze prevention. The EH blankets are ideally suited to accelerate the thawing of frozen ground (up to 24 in. deep) for concrete work, footings, excavation and other cold weather applications. Work trucks, fuel tanks and heavy equipment can be preheated with the blankets, which are also useful for melting and preventing snow, ice and frost accumulation on jobsites, roofs and walkways. Powerblanket EH blankets are offered in standard sizes as small as 2-by-2 ft. and as large as 6-by-12 or 3-by-25 ft. Custom sizes are also available. Visit www.powerblanket.com.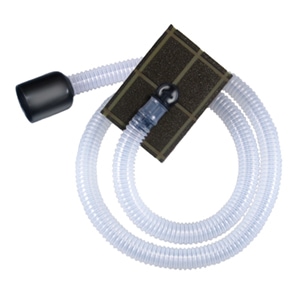 Vacuu-Sponge Dustless Drywall Sander
The Vacuu-Sponge is a dustless sanding sponge that saves time and money by eliminating dust while you sand. Simply connect to your vacuum for dust-free sanding. Use it on drywall, sanding sealer, primer, paint or anything that makes dust that you don't want in the air or your lungs. It has all the convenience of a sanding sponge but none of the dust and is compact enough to fit in your pocket. It comes with a 40-in. long, 5/8-in. diameter flexible hose and features patented vacuum channels and a center hole that channels suction to the work surface when hooked to a vacuum. The sanding sponges are replaceable and come in fine, medium and med/fine grits. Visit www.sandlutions.com.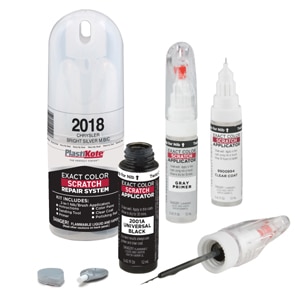 PlastiKote Exact Color Scratch Repair 
It is always a challenge to perfectly repair a scratch on a vehicle. With the PlastiKote Exact Color Scratch Repair System, users can match the exact color of their vehicle with premium PlastiKote paint and also get the finish they desire. The complete kit contains everything you need to fix a scratch, including exact paint matches for most major domestic and import vehicles.
The system includes a convenient 2-in-1 paint applicator (nib and brush); OEM exact color-matched scratch pen; color coverage for the top 23 best-selling car colors; fast-drying, durable acrylic lacquer paints; and an easy-to-use Master Color Guide to find the exact matching pen. Visit www.PlastiKote.com.
---
Recommended Articles